OVERVIEW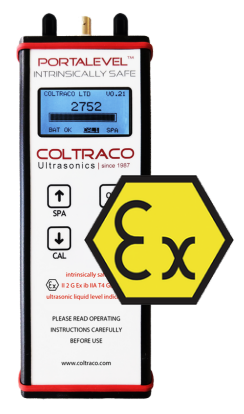 Introducing the Portalevel® IS
Portalevel® IS is a specialist variant of the MAX platform eighth generation portable ultrasonic liquid level indicator by Coltraco Ultrasonics with intrinsically safe approval by ExVeritas. Ideal for testing the cylinder contents of fire suppression systems in hazardous areas.
Type

– Intrinsically Safe Portable Ultrasonic Liquid Level Indicator

 

Marking –

Ex II 2 G Ex ib IIA T4 Gb

 

Function

 

– Designed for servicing of fire suppression systems, such as CO2, FM-200®, Novec™1230, FE-13™, FE-25, Halons and many more liquified gaseous agents.

 
 

Regulation Compliance:

NFPA, ISO 14520 & IMO SOLAS FSS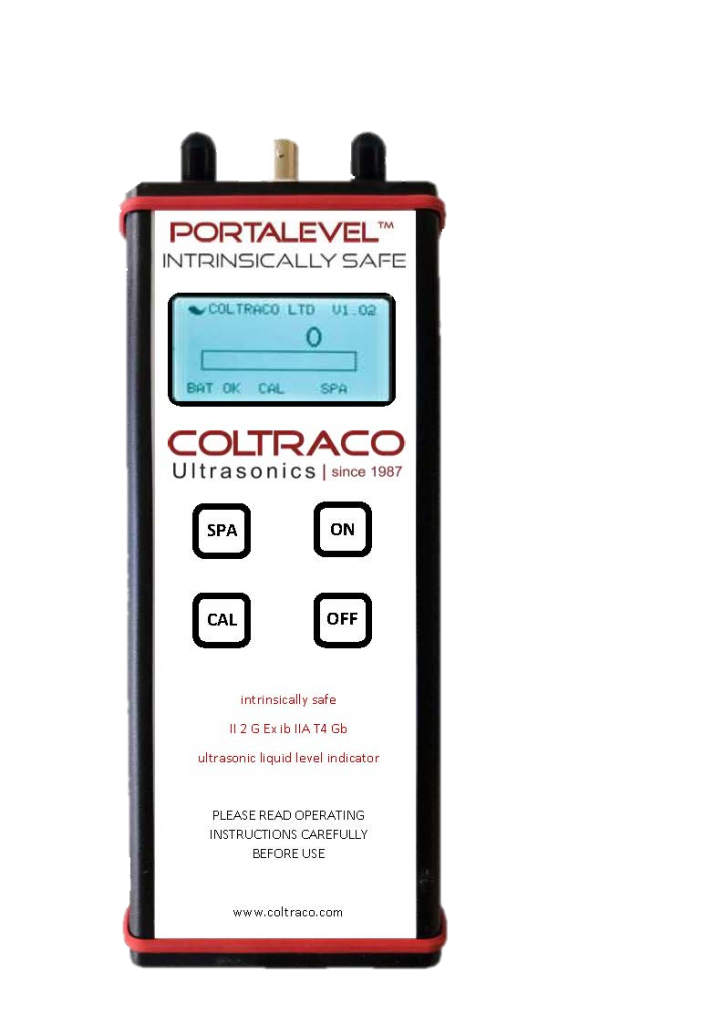 Advantages
Stop Weighing 

– Use ultrasonics to find the cylinder contents more quickly and easily.

 

Accurate 

– ± 1.5 mm to the true liquid level.

 

 

Durable & Versatile 

– Lightweight and tests a wide range of fire suppressant agents.

 

Easy to Use

 

– suitable for all level of skill from technicians to chief engineers.

 

Saves Time & Labour 

– compared to weighing 2 people weighing = 15 mins. vs. 1 person Portalevel® = 30 secs.

 

Proven Technology 

– Based on the established 8th generation platform.

 

Minimise Risk 

– to personnel (i.e. no back injuries by heavy lifting)

 

Improve Asset Safety –

no system downtime required as it is designed for non-invasively monitoring of contents.
TIME TO IMPROVE FIRE SAFETY.
TIME TO STOP WEIGHING.
TIME TO SAVE TIME & COST.
*Regulations allow liquid level testing. Whilst weighing is the traditional method, risks of weighing include: personnel (back injuries from lifting heavy cylinders); to infrastructure (turning your fire systems off means your asset is unprotected)
TECHNICAL SPECIFICATIONS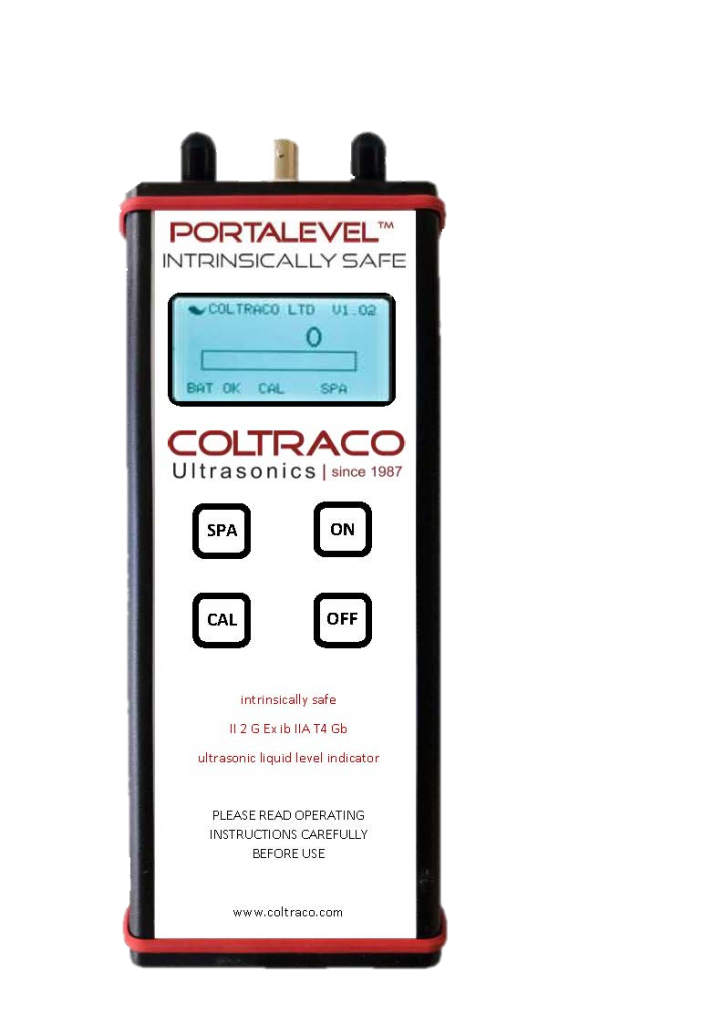 Dimensions

Main unit: (H) 215 x (W) 82 x (D) 30mm

Weight

Main unit: 480 grams (with batteries)

Accuracy

±1.5mm (1/8 inch)

Sensor

TX/RX sensor 34 mm diameter head contained within a magnetised sensor applicator; connected by BNC connectors to 1m length co- x cable

Power Supply
4 x AA L91 Energizer Batteries (only type permitted to use with this device)

Display

Membrane control operated, LCD backlit display measuring (H) 28 x (W) 55 mm

ATEX Marking

Ex II 2 G Ex ib IIA T4 Gb

Operating Temperature

Ta = -20°C to +40°C (68°F to 104°F)

Certificates
ATEX CAT 2 IECEx Zone 1. Coltraco is CE, UKAS ISO 9001 Registered & ISO 14001

Warranty
Main Unit: 3 Years Warranty
Sensor: 1 Year Warranty

Package Contents
1 Main Unit
1 Sensor (P/N 2290334-IS-CO10)
1 Ultrasonic Gel Tube
1 Robust Carrying Case
1 Calibration Certificate
1 Operating Instructions